Removals in Northampton and Surroundings

Nationwide & Local Removals
OUR COVERAGE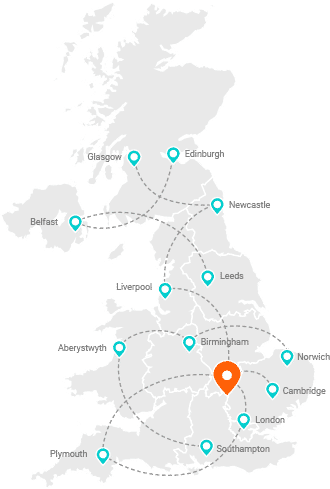 Moving your home or office across the country is a task for which you can rely on us to be on time, organised and professional every single time.
The Holdem Removals network spans across the UK, covering Northampton, Bedford, Milton Keynes, Coventry, Birmingham, London and surroundings, making it easier than ever to complete long distance moves. We also carry out nationwide removals throughout Europe so whether you're moving home or office, you can rely on Holdem Removals to handle your move from start to finish.
Trust Pilot Reviews
5 Star Reviews from more the 224 verified customers
Facebook Reviews
5 Star Reviews from more the 25 reviewers.

Testimonial
Customer Say What

Michael
Getamover
The Holdem team provide a high-quality service, from planning the move through to care and consideration when handling items. My move was made easy by the Holdem team's hard work and speed. The highest praise to the team on an exemplary service at a good price.
Services

Joanne
Getamover Reviews
Came on time, moved everything carefully and quickly. Brilliant service would definitely recommend and use again.

Emilie
Getamover Reviews
Smooth transaction, straightforward to quote, book and the move went easily with no problems. Stress-free

Dawn Gorman
Getamover Reviews
From quote to finish the lads couldn't do any more for me..great value for money..Thanks lads!!
GET TO KNOW US Welcome to Transera Logistic
Welcome to HOLDEM REMOVALS
We offer satisfaction guaranteed and our proven track record reflect our high standards. While doing so, our aim is always to save you money without and hidden charges at the end, whilst offering a fast and reliable service you can trust, no matter how pressed for time you are.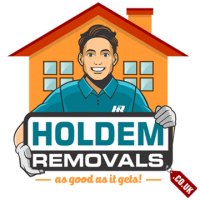 Our specially designed moving vehicles have everything required for moving smaller objects and larger objects and furniture safely. Further more, we're fully insured through our partner's program to give you that extra peace of mind.